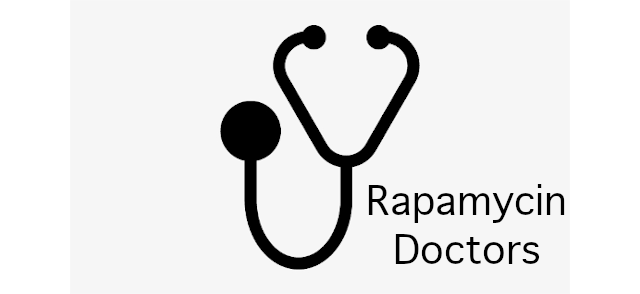 How to get a prescription for Rapamycin for Anti-Aging
Following is a list of all the doctors that we know of that prescribe rapamycin for anti-aging. Please let us know if we've missed any (just add a comment at the bottom of this post).
Note: See bottom of this page for Mexico, UK/England and Europe options.
People in areas are not currently served by doctors prescribing rapamycin or who want to save money, read how others are buying and importing rapamycin themselves (with or without prescriptions): How are People Importing Rapamycin to Save Money?, and also Buy Rapamycin Online - List of Reliable Online Pharmacies for Buying Rapamycin
Doctors in the USA that Prescribe Rapamycin:
Arizona
Dr. Sarah Bennett
Appointments: Naturalmeddoc.com
Their page on rapamycin therapy: NaturalMeddoc Rapamycin
Address: 3226 N Miller Rd Suite #4, Scottsdale, AZ 85251
Phone: (480) 646-4427
From a member here:
She does virtual appointments if in Arizona. For all out of state residents - They need to be seen once in person when establishing care ( 1st or preferably 2nd appointment). After being seen in person once, she will treat them virtually for a year…then they will have to see her in person once a year thereafter.
California
Bradley Rosen MD
16 ketch street , #2
Los Angeles CA 90202
Website: https://mtormd.com
Email: mtormedicine@gmail.com
User Commentary: His initial consultation fee for me was $200. Peter B. says "Yes…I recommend him"
Colorado
Dr. Landrey Fagan
5330 Manhattan Circle Suite B
Boulder, CO 80303 (Google Maps)
Phone: (303) 884-7557
Website: Rapamycin Treatment - Anti Aging, Dosage, Side Effects | Boulder
Utah
Steven E Warren MD DPA
FABFM FABHPM DASAM CIME CFMP
Regenerative/Longevity Specialist
Website: www.regwellness.com
Phone: 801-797-5901
User Commentary: Dr. Warren does in-person and tele-consultations
Maryland
Warren M. Ross, M.D.
Integrative Medicine at Crossroads
Website: integrativemedcrossroads.com
4801 Dorsey Hall Drive, S 201
Ellicott City, MD 21042
410-997-5191
New York State
Dr. Ronald Primas
Ronald A. Primas, MD, FACP, FACPM, DABIHM, CTH
952 Fifth Avenue Suite 1D
New York, NY 10075
Tel. 212-737-1212
Website: http://DrPrimas.com
Email: DrPrimas@travelMD.com
Facebook: http://fb.com/DrPrimas
Twitter: https://twitter.com/Primas
Dr. Neil Paulvin
New York City, NY
Website: https://doctorpaulvin.com
Dr. Alan Green
Little Neck, New York
Website: https://rapamycintherapy.com
Patients report that Dr. Green's first visit is usually $350, and the prescription for rapamycin is included in that visit.
Interviews with Dr. Green:
Rhode Island
Anderson Longevity Clinic
Anderson Longevity Clinic - Rhode Island
Connecticut
Dr. Thimineur
Connecticut
Website:
http://www.painandheadache.com/?page_id=32
Florida
Ward Dean, M.D.
Website: https://warddeanmd.com
Phone: 850-912-6981
6708 Plantation Road, Suite C-1
Pensacola, Florida 32504
Anderson Longevity Clinic
Anderson Longevity Clinic - Jacksonville, FL
Richard Gains MD
LifeGaines Medical Spa & Aesthetics
3785 N Federal Hwy Suite 150, Boca Raton, FL 33431
Howard Chipman MD
Atlantis Clinic - Tampa, Florida
www.atlantisclinic.com
www.young-plasma.com
Younique Medical
Fruitland Park, Ocala, Daytona, Orlando
Website: https://yuniquemedical.com/contact/
Younique has a video on rapamycin: Rapamycin with Dr Suzanne Turner
South Carolina
Dr. Menendez
LowCountry Male Medical Practice
Charleston, Greenville, and Fort Mill SC
Website: https://lowcountrymale.com/anti-aging-treatment/
Rapamycin Anti-aging Treatment Webpage
Youtube Interview with Dr. Menendez
Atlanta Georgia
Dr. Smith - Atlanta Anti-Aging Clinic
Website: https://www.antiagingalpharetta.com/mtor-driven-aging
Texas
Dr. Jerry Morris
Southlake Texas
Apparently they do telemedicine, so no traveling to get there.
Approx. $275 for initial consult.
Nevada
Dr. Julio Garcia, Las Vegas
5735 S. Fort Apache Rd.Suite
1-888-FACES-89
(702) 838-0571
One user says " $50 consult, and provides the meds. Less than $120 for a three month supply."
Another person says: "He is a very nice man, but working with him would be more than I can afford. And, as I said, at least at the time of my visit which was a few months ago, he wouldn't prescribe the higher doses I was interested in". (this user has been taking 10mg to 20mg rapamycin every two weeks, so is on the higher range of doses). Source: this post.
Website:
USA Online Medical Services / Prescriptions:
One user has mentioned they use an online medical service (PushHealth):
Push Health
it goes through my insurance and my own pharmacy. I get 60 2mg pills for about $160 which includes the price of the pills at the pharmacy and the $67 fee I pay for each refill from the online medical service.
AgelessRX
an internet-based doctor and pharmacy service. Plans to offer rapamycin "soon"
Currently doing clinical trial on Rapamycin in co-ordination with UCLA
Healthspan - Online Clinic
Website:
https://twitter.com/healthspanmed
Mexico:
new clinic in Tijuana called VidaSpan.
Phone number is 52-664 730 5059.
VidaSpan Clinic,
Fray Servando Teresa de Mier 10, Zona Urbana Rio Tijuana,
Tijuana, B.C., Mexico , 22320
Website:
Twitter: https://twitter.com/vidaspan
Two doctors Dr. Olvera and Dr. Vega, both speak English. They require a physical examination that they charge $200 for. And you either have to bring your lab results, or get labs done there, for additional charge.
For appropriate patients, they will be prescribing rapamycin, senolytics, and administering the mesenchymal stem cells and exosomes.
UK / England
Dr. Adam Bataineh
A new longevity-focused clinic in London, England (UK). He finally has a website up and running, and a new email - so it seems he's started the clinic and is now in business.
His Twitter Profile: https://twitter.com/DrAdamBat
Website: https://numenorhealth.com
Email Address: contact (@) numenorhealth.com
EUROPE
We have heard that doctors that prescribe rapamycin for anti-aging are hard to find in Europe.
People in the UK have reported good success in ordering rapamycin from Indiamart.com and having it delivered in the UK. See our section on Importing rapamycin.
Other EU citizens are buying their rapamycin from pharmacies when they are in Turkey on vacation.
Some people suggest this:
MobiDoctor Europe
You can have prescription from anywhere in the EU and the pharmacy in your country will give you the medicine. I.e prescription in Germany will get you medicine in France. Or from Malta
See discussion around doctors on Mobi that will prescribe rapamycin (see this thread)
Have we missed any - Click on the "Reply" button below and please post a message with any other doctors you know of that prescribe rapamycin for anti-aging!