Here is a sample of the people who we know, or suspect (see notes), are taking rapamycin. Yes, these are the "poster children" for rapamycin use.
You might ask why we should care if these people are taking rapamycin. The simple answer is that most of them have studied biology their entire lives, many with a focus on the biology of aging. And they've studied all the rapamycin / MTOR research. Some have been involved in, or are leading, the actual lifespan studies with animals. If they believe rapamycin will work to slow aging, there is a reasonably good chance it will.
At the same time, I've included a number of researchers below who are intimately involved in the research around rapamycin and MTOR and who have decided rapamycin research isn't yet at the level where they feel comfortable taking it themselves. Everyone has a different risk/reward profile.
Rapamycin is not a completely risk-free drug. I don't think any exist. The research does, however, suggest that the low-doses used in anti-aging applications of rapamycin are relatively low risk. Matt Kaeberlein, one of the researchers with the most experience with rapamycin trials in mammals, has said with regard to human use: "Rapamycin… safer than Aspirin, Possibly. Safer than alcohol, Definitely"
---
Mikhail Blagosklonny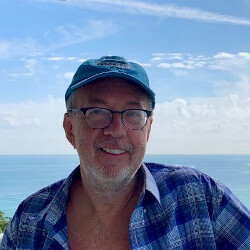 Personal Website: https://www.mikhailblagosklonny.com
Education: MD and PhD from First Pavlov State Medical University of St. Petersburg, Russia
Profession/Position:Professor of Oncology, Roswell Park Cancer Institute. Mikhail Blagosklonny is a scientist who studies cancer and aging. He is an adjunct faculty member at Roswell Park Comprehensive Cancer Center in Buffalo, New York
How long taking Rapamycin: Approximately 2+ years (exact start date unknown)
Dose of Rapamycin: 20mg in a single dose, once every two weeks

Dr. Blagosklonny was one of the earliest proponents of using rapamycin for the purpose of longevity. In fact, he may have been one of the first to propose this idea. Dr. Blagosklonny has written extensively about geroscience and potential drugs counter aging. His 2006 paper, "Aging and Immortality: Quasi-Programmed Senescence and Its Pharmacologic Inhibition," was initially rejected by basically every major journal as being too far out there, but he was just ahead of his time. He argued that aging is a "quasi-program" that results from a "continuation of the developmental program that is not turned off, is constantly on, becoming hyper-functional and damaging, causing diseases of aging." He also made the case that inhibiting the TOR pathway can target cell senescence, aging, and diseases of aging, and finding a drug that selectively targets this pathway is an excellent candidate for an anti-aging drug.
Other related publications by Blagosklonny:
---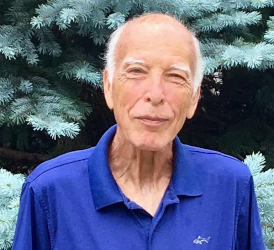 Dr. Alan Green
Personal/Professional Website: https://rapamycintherapy.com
Education:
Winthrop-University Hospital Residency, Anatomic and Clinical Pathology, 1976 - 1980
US Public Health Service Hospital Internship, 1967 - 1968
State University of New York Downstate Medical Center College of Medicine Class of 1967
Profession/Position: Medical Doctor, Private Practice (prescribes rapamycin)
How long taking Rapamycin: Started in 2016
Dose of Rapamycin: Dr. Green's dosing has changed over time. Now says he's taking 20mg every other week and that one should wait 5 rapamycin half lives between doses. The rapamycin half-life seems to be around 62 hours +/- 16 hours, in transplant patients, and around 82 hours +/- 12 hours, in healthy younger patients.

Doctor Green says he now has over 760 patients using rapamycin for anti-aging. What doctor Green has said about his patients taking rapamycin for anti-aging:
Doctor Green: I recently reviewed my last 100 patients and found 10% were physicians. These are frequently very prominent physicians, heads of departments, physicians at very prestigious hospitals, a president of the county medical society; but the interest is generally for their own use.
Question. Does he have metabolically and physically fit patients? If so, what are their ages and what have been their clinical results with rapamycin ?

Doctor Green: Many of my patients are exceptionally healthy, some are elite middle-age athletes. Some recent patients included a former Olympic runner, a Boston marathon sub 3 hour runner, a world class 50 mile trail runner, and many very excellent cyclists. These are people are very healthy and want to stay that way. The age range of top athletes is 50-70. They were top athletes before I saw them and they intend to remain top athletes.
---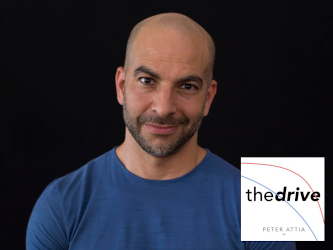 Peter Attia
Personal/Professional Website: https://peterattiamd.com
Education: Peter Attia grew up in Canada and attended Queen's University, receiving B.Sc. degrees in mechanical engineering and applied mathematics.
Stanford University School of Medicine, where he received his M.D. After medical school, Attia spent five years at the Johns Hopkins Hospital in Baltimore, Maryland as a general surgery resident. He spent two years at the National Cancer Institute (NCI) at National Institutes of Health (NIH), in Bethesda, Maryland as a Surgical Oncology Fellow.
Profession/Position: Medical Doctor, Private Practice (does not yet prescribe rapamycin to patients) - Peter Attia MD
How long taking Rapamycin: Approx. 3 years (started in approx. 2018)
Dose of Rapamycin: Unclear right now- but he has said 5mg or 6mg once per week dosing. He used to take periodic multi-month breaks from rapamycin, but has noted recently that he's given those up now.

From Peter Attia's podcast discussion with Joan Mannick and Nir Barzelai:
Peter's experience with taking rapamycin
In 2011/2012, Peter knew he wanted to start taking rapamycin based on just the data in the mice, yeast, flies, worms, etc.
His biggest concern was immune suppression
And it was still unclear as to how to dose it
But then, Joan's 2014 paper was published giving him more confidence that it was safe
Joan's paper suggested 5 mg once a week was a pretty good place to start
Peter triangulated that data with data from Matt Kaeberlein's dogs
He settled on 6 mg once a week
What still remains unclear for Peter is how to cycle it

Current protocol is—on for 8 weeks, off for 5 weeks
"But, truthfully, without more advanced testing, I'm really making it up and therefore I don't like talking about it like I just did ."

Side effects:

Aphthous ulcers (canker sores), but mostly just at the beginning during an acclimation period
Fingernails grow slower
Other than those observations, Peter says he doesn't "feel" anything while taking it
Peter's take on what should be the focus—
The FDA and scientific community needs to adapt and increase their tolerance for risk when studying agents like metformin and rapamycin

Peter says, "I feel less nervous taking rapamycin personally than an antibiotic. "
---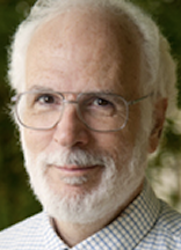 Richard A. Miller
Education: Richard A. Miller, M.D., Ph.D., is a Professor of Pathology at the University of Michigan. He received the BA degree in 1971 from Haverford College, and MD and PhD degrees from Yale University in 1976-1977. After postdoctoral studies at Harvard and Sloan-Kettering, he began his faculty career at Boston University in 1982 and then moved to his current position at Michigan in 1990.
Profession/Position: Director of the National Institute on Aging, ITP program (testing "Drugs for Aging". Runs the Miller Lab, University of Michigan
Dr. Miller has served in a variety of editorial and advisory positions on behalf of the American Federation for Aging Research and the National Institute on Aging, and served as one of the Editors-in-Chief of Aging Cell. He is the recipient of the Nathan Shock Award, the AlliedSignal Award, the Irving Wright Award, an award from the Glenn Foundation, and the Kleemeier Award for aging research. He has been a Senior Scholar of the Ellison Medical Foundation, and is a Fellow of the American Association for the Advancement of Science and a member of the American Association of Physicians. At Michigan, he directs the Paul Glenn Center for Aging Research.
How long taking Rapamycin: Unknown
Dose of Rapamycin: Unknown
Note: Richard Miller has not officially, explicitly stated that he is taking rapamycin. But, in his Feb, 2021 Podcast with Peter Attia, Peter asked him "Has your conviction about any of the molecules tested in the ITP studies led you to taking any?
Richard Miller responds
"I prefer not to answer that question, because I'm not a doctor and I'd never, ever wish to recommend drugs to someone else " (link to exact question and response here).
Given that rapamycin is by far the best performing drug in all the ITP studies, I'll take that has a "YES" to him taking rapamycin. Your interpretation may differ.

---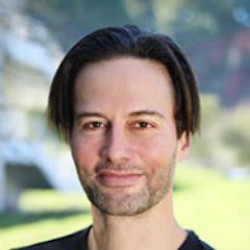 Nathaniel David
Education: He holds a Ph.D. from the University of California, Berkeley in Molecular and Cellular Biology and an A.B. in Biology from Harvard University.
Profession/Position: Co-Founder, Unity Biotechnology (focused on senolytics)
How long taking Rapamycin: Unknown
Dose of Rapamycin: 8mg/ once per week


---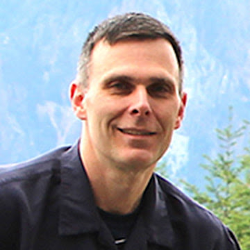 Matt Kaeberlein
Education: Postdoctoral Fellow, Department of Genome Sciences, University of Washington
Massachusetts Institute of Technology, Cambridge, MA, Biology, Doctorate of Philosophy, 2002
Western Washington University, Seattle, WA, Bachelor of Science in Biochemistry, Bachelor of Arts in Mathematics
Profession/Position: Professor, Director, Healthy Aging and Longevity Research Institute
How long taking Rapamycin: One period of approx. 10 weeks, for "frozen shoulder" personal trial.
Dose of Rapamycin: 8mg/ once per week, but has also tried up to 10mg (without any side effects, he says).

Update: March, 2022 Matt said in the Teleconference/Rapamycin Survey Study discussion that he's now on 6mg/week.
Matt Kaeberlein mentioned in a recent podcast that after many months of suffering from a painful "frozen shoulder" which is caused by inflammation in the joint, he decided to try rapamycin (which is a strong anti-inflammatory). The pain in his shoulder quickly went away and has not returned. It sounds like he took rapamycin for about 10 weeks. You can see his commentary on this in this video:

Matt is also a scientific advisor to a company developing anti-aging drugs for dogs (Loyal ) and which eventually could be used in humans. Loyal has said they are not doing an mTOR inhibitor, and Matt is a strong proponent of rapamycin, so it doesn't appear there is impact to Matt's perspectives on aging drugs from this association with Loyal.
Rapamycin-Related Publications:
---
Who in the Longevity / Health Field isn't taking rapamycin and Why?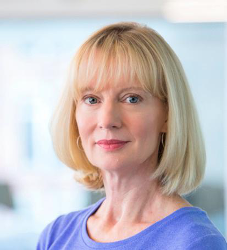 Joan Mannick
Education: AB History, Harvard College, MD Harvard Medical School
Profession/Position: Head Of Research And Development at Life Biosciences
Reason for not taking Rapamycin: We definitely need more data on drugs like rapamycin and metformin — "I do think these shouldn't be used until we PROVE that they have benefit. She says she's guided by the data and there has not been enough clinical data yet. You can hear her specific comments here in the podcast"
…scientists like resTORbio cofounder Joan Mannick believe that rapamycin—or synthetic facsimiles known as rapalogs—will ultimately break through as a safe and effective anti-aging therapy. The key, Dr. Mannick says, is to use lower and more intermittent dosing than the standard for transplant patients. (source: Tony Robbins Book Life Force)
Joan Mannick is famous as one of the leading scientific researchers originally at Novartis that has studied rapamycin-like drug Everolimus and notably a "rapalog" RB101 that is a small molecule drug that was spun out into a startup company called RestorBio, where she was CSO. This company was specifically started to focus on developing an anti-aging small molecule drug like rapamycin (but crucially since it was molecularly different, could be patented and thus priced high for higher profit margins).
---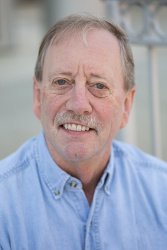 Steve Austed
Education:
B.A., UCLA, English Literature
B.S., California State University, Northridge, Biology
Ph.D., Purdue University, Biological Sciences
Profession/Position:University of Alabama, Distinguished Professor; Department Chair
Protective Life Endowed Chair in Healthy Aging Research
Reason for not taking Rapamycin: "We're still not sure if rapamycin is safe, Steve thinks we should prioritize figuring out what low dose rapamycin does, But the FDA is not going to sign off on giving drugs to healthy people, so we have to do trials on people with underlying illness (Source: Peter Attia podcast with Steve Austed)
---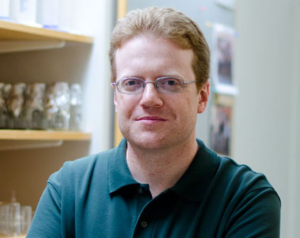 Dudley Lamming
Education: B.S. - MIT, Harvard University – PhD, Experimental Pathology, Whitehead Institute for Biomedical Research, Cambridge, Massachusetts – Postdoctoral Fellow/Senior Research Associate
Profession/Position: Associate Professor, Endocrinology, Diabetes and Metabolism. University of Wisconsin.
Reason for not taking Rapamycin: Dudley Lamming has said we need good human clinical trial data in healthy adults and we don't have that yet (suggested in his twitter posts). He has also expressed concerns about rapamycin and potential immune suppression.
It must also be noted that Dudley Lamming seems to have a conflict of interest with respect to rapamycin. He is the scientific advisor at a company developing a new MTOR inhibitor (Aeovian) who's product seems likely to be competitive to rapamycin. It also seems likely that he is getting paid - either in money or company stock / options - which means he has a conflict of interest, and financial incentive to overemphasize potential issues with rapamycin.
Dudley Lamming is one of the leading researchers in the area of rapamycin and mTOR inhibitors. Here are some of his publications:
---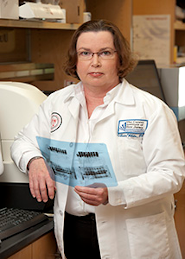 Eileen White:
Education: B. S. degree in biology from Rensselaer Polytechnic Institute, Ph. D. degree in Biology from SUNY Stony Brook
Profession/Position: Deputy Director, Chief Scientific Officer, and Associate Director of Basic Research at the Rutgers Cancer Institute and is Associate Director of the Ludwig Princeton Branch of the Ludwig Institute for Cancer Research at Princeton University
Reason for not taking Rapamycin: not enough human clinical data for her. Source: Peter Attia podcast with Eileen White)