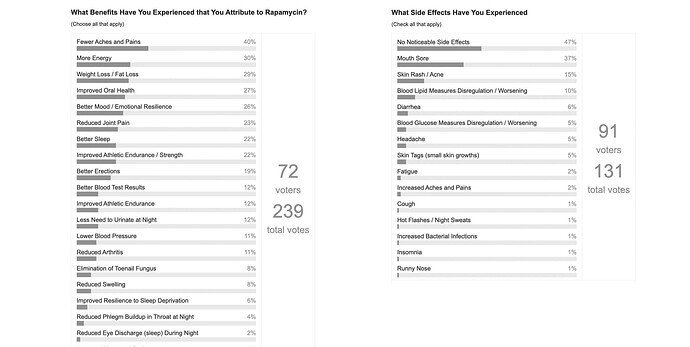 We've done our first Rapamycin user survey on the site, with a focus on the short-term benefits and side effects. Measuring any lifespan and/or healthspan improvements will, of course, take much longer to accomplish. You can see the full survey results by going to our survey page. Please answer the survey if you are taking rapamycin.
If you have ideas for future survey topics and measures, please post them and we'll try to incorporate them in future user polls / surveys.
More in-depth information on rapamycin user-perceived benefits and side effects are included in the Rapamycin Frequently Asked Questions and Answers, here: Anti-aging Benefits of Rapamycin, Personal Experiences and here: Side effects seen with Rapamycin.