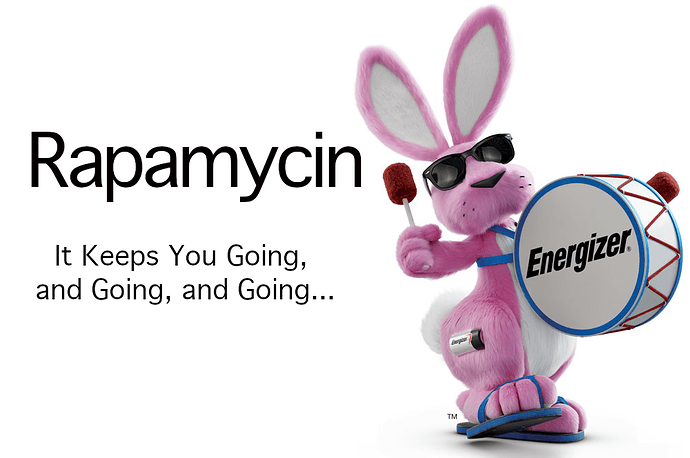 This is an opportunity for you to exercise your creativity. As you know, rapamycin is a now a cheap generic medication that will never again have a pharmaceutical company clinical trial budget, or marketing programs to help get the word out about its health and longevity properties. Our primary focus here is the science of longevity, but research also suggests that a sense of humor is linked to greater longevity.
So, I thought it would be fun for us to contribute our own ideas for rapamycin memes. Think about what might, either now or at some time in the future, be good tag lines, serious or parody advertisements, memes, or other humorous commentary on rapamycin and the implications of its use for longevity.
Please add your comments, edited photos, tag lines, and ideas below in the comments! Have some fun! Feel free to "borrow" ideas from other companies and prior advertising programs and tweak as needed. This is just for fun.
"Like" the designs you prefer, and the most popular posts / winner gets to choose their very own tag line to go with their screen name.
Click here and scroll to see all the Memes: Rapamycin Meme Ideas