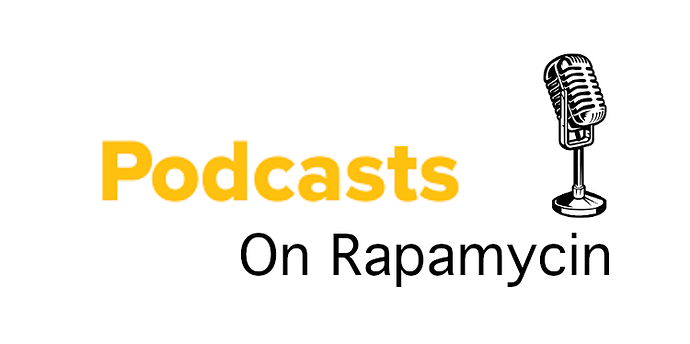 Here are a few recent podcasts that touch upon rapamycin; below I've linked directly to the section on rapamycin in each video.
A good intro and overview of rapamycin by Peter Attia if you're new to the topic. And Valter Longo provides a contrarian view on rapamycin (at least contrarian to what most of at this site believe). The next in the series is the recent Tim Ferriss podcast with Matt Kaeberlein that covered a lot of rapamycin research, and the last podcast link is the StemTalk podcast interview with Matt.
And if you have questions about rapamycin, be sure to check our Rapamycin Frequently Asked Questions and Answers section. Its updated regularly, and you can always reach it at the top of the homepage of the site (on desktop/laptop and tablet computers, but not visible on phones).
And if you like podcasts, be sure to visit our full list of them: The Best Podcasts Focused on Health and Longevity.