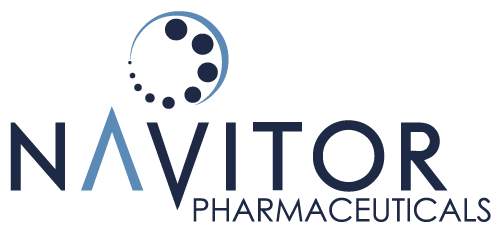 The mTOR inhibitor market continues to evolve and move forward, this time with a new deal where the mTOR-focused startup company Navitor Pharmaceuticals (of which David Sabatini is a co-founder) is selling one of its compounds to J&J who will continue to test and potentially commercialize it.
From our perspective, the more mTOR inhibitors on the market the better, so we are happy to see this development and ongoing investment and clinical testing of mTOR inhibitors. We hope that Richard Miller and his team at the NIA ITP program can test this compound in its lifespan studies.
These new mTOR1 inhibitors are, I believe, different from the rapalogs (rapamycin, everolimus, temsirolimus) in that they are highly targeted only at mTORC1, and less inhibitory of mTORC2, which is thought by many researchers to be the source of many of the side effects that people experience at higher doses. It will be interesting to see how this plays out in terms of the side effect profiles and life extension effects of these new drugs.
Today, privately held Navitor Pharmaceuticals, LLC, announced that Janssen Pharmaceuticals, Inc. has acquired Anakuria Therapeutics, Inc., a company recently formed by Navitor to advance its novel class of selective rapamycin analog mTORC1 inhibitors. Anakuria's lead Phase 1 ready program, AT-20494 provides Janssen with a first-in-class opportunity in autosomal dominant polycystic kidney disease, or ADPKD. This deal was facilitated by Johnson & Johnson Innovation.

Tom Hughes, president and chief executive officer of Navitor Pharmaceuticals LLC commented, "We are thrilled that the potential value and substantially differentiated profile of Anakuria's mTORC1 inhibitor program can be explored with Janssen. With decades of experience in developing, manufacturing and commercializing innovative therapies for patients suffering from a broad range of diseases and conditions, Janssen is ideally positioned to rapidly advance our program in the clinic. We also are very pleased that the program has come full circle within the Johnson & Johnson Family of Companies: Johnson & Johnson Innovation – JJDC, Inc., the strategic venture arm of Johnson & Johnson, was one of Navitor's founding investors and the company also was one of the initial startups incubated in JLABS @ LabCentral, Cambridge, MA."

About AT-20494

AT-20494 is an orally bioavailable small molecule that selectively inhibits activity of mTORC1, the master modulator of cellular metabolism, which is overactive in multiple chronic diseases including autosomal dominant polycystic kidney diseases. AT-20494 is a member of a novel class of rapamycin analogs discovered by Navitor scientists, and will be the first fully selective inhibitor of mTORC1 to be studied in humans. Preclinical studies of AT-20494 have shown that it reduces the burden of cysts and kidney volume in mice carrying mutations in the PKD1 gene, and also reduces signatures of fibrosis and inflammation upon chronic administration.

About mTORC1

Complex 1 of the mechanistic target of rapamycin (mTORC1) activity governs the pace and ability of the cell to synthesize protein and other cellular components. Increased mTORC1 activity contributes to a broad array of diseases of aging by increasing protein misfolding and driving cellular stress, inflammation, and fibrosis.

About Navitor

Navitor Pharmaceuticals, LLC, the parent company for Navitor Pharmaceuticals, Inc., is the leader in the development of mTORC1-targeted therapeutics designed to help patients live longer and healthier lives. The Company's proprietary platform enables highly specific modulation of mTORC1, the gatekeeper of cellular metabolism and renewal, and has produced two clinical candidates. NV-5138, Navitor's small molecule that directly activates mTORC1, is in Phase 2 development for treatment-resistant depression, with additional opportunities in cognition and memory, in partnership with Supernus Pharmaceuticals, Inc.
More details and write up below by EndPoints News which covers the biotech and pharma industries.
Unfortunately its obvious that the person writing the story below doesn't know much about mTOR inhibitors, their history and success in lifespan extension.
Related Research:
Prospects for mTOR Inhibitor Use in Patients with Polycystic Kidney Disease and Hamartomatous Diseases