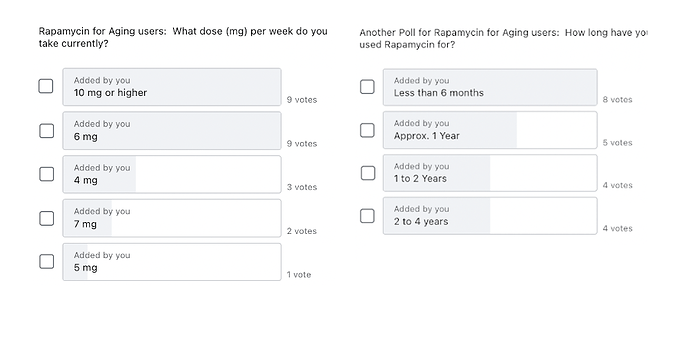 What are people who have been using rapamycin for a while saying about its impact on their health? Here are some high level and detailed quotes from different people:
My experience using rapamycin for 2 years+
Greater energy through the entire day, stronger, leaner (lost about 20lbs using metformin and canagliflozin, weight easier to lose and stays off with rapamycin), at 59 years old I'm rock climbing again after a 15 year hiatus and as strong as when I was in my 30s - climbing at 5.10b and c levels at indoor rock climbing gyms, whitewater kayaking class 3 and 4, Biological age according to Levine Phenotypic calculations is 43 to 45 years. All aches and pains gone away, greater resilience to sleep deprivation (when it happens).
Read the full page: Anti-aging Benefits of Rapamycin Personal Experiences (part 2)