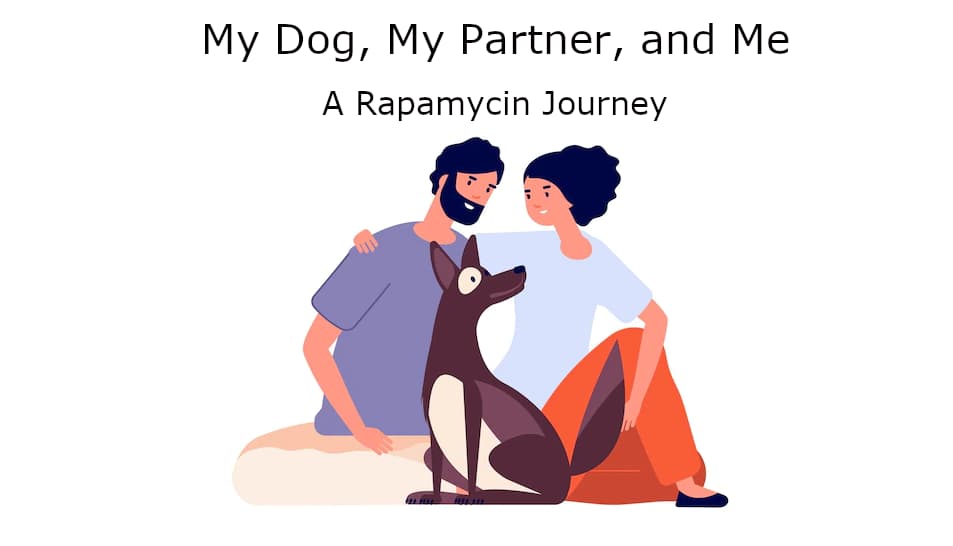 The journey begins!
I'll use this thread to report my experience as my partner, my dog, and I begin taking Rapamycin (sirolimus).
BIO-INFO
I am 47 and weigh 180lbs. Using pre-rapa tests, my Aging.ai age was 49 and my Levine age was 43. I'm healthy and athletic. I lift weights twice a week for around 90 minutes each time, getting my heart rate up to 183 max between 5-10 times during the workout. I tend to be sensitive to medications. I am taking daily pills for hair retention: 1.25mg Minoxidil and 0.25mg Finasteride. I also take the following supplements somewhat regularly: D3, Magnesium, Zinc, Omega-3. I eat Kimchi daily as part of my lunch and eat prebiotic fiber daily with my oatmeal breakfast. Finally, I also just began making Kefir, which I have come to really enjoy.
My partner is 50 and healthy. She exercises vigorously daily. She weights around 130lbs. She takes daily multivitamins and a few of the same supplements I take. I would say she's fit and I'm mostly fit. Unlike me, she does not have a delicate system.
My dog is 12 years old. She weighs 44lbs. She has mostly clear eyes, no physical problems, and sleeps a lot. When she wants it she has plenty of energy in reserve, like when the UPS truck drives past our house.
Read More My DOG, My PARTNER, and ME: A Week by Week Rapalogue