Hello all,
I've recently started taking Rapamycin and wanted to track and contribute my personal experience. I have found the information in this forum a great resource so hopefully this helps someone else if not just myself.
Medical History
I am 47, male, in generally good health until a bout of Horners Syndrome landed me in hospital last year.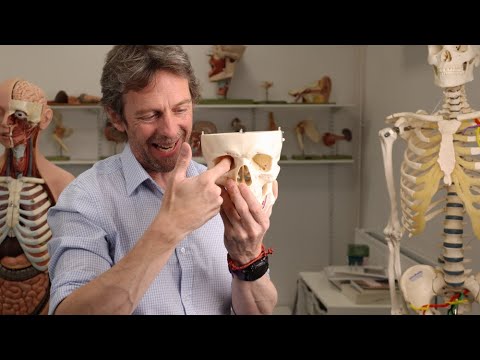 My symptoms included:
"Suicide" headaches
Anhidrosis
An extremely painful line from my temple to the crown of my head
Right eye ptosis
Ageusia - in my case certain things tasted absolutely foul
Thus far all the tests I have undergone have failed to find the underlying cause. I did a few weeks of acupuncture as I had seen some evidence of this being helpful in dogs at least:
Slowly the symptoms started to resolve but I have been left with right eye ptosis which is particularly bad when I am tired or just after waking up. No idea if this was just my body healing on its own or if the acupuncture helped.
Current stack
I have a biomedical science background, have worked in the pharmaceutical industry and already followed the work of Richard Miller, ITP, Peter Attia, Brad Stanfield etc. and have been on a fairly large supplement stack on and off for a couple of years:
Prostaphane (20mg stabilised sulforaphane)
Glycine (1g)
NAC (700mg)
Alpha lipoic acid (300mg)
Vitamin D3 5000 IU
Vitamin K2 (Mk-7) 120mcg
Magnesium (L-Threonate) 250mg
Acetyl L-Carnetine (500mg)
Ashwagandha
Bacopa monnieri
Hyaluronic Acid (200mg)
Astaxanthin (8mg)
Nicotinamide riboside (700mg)
TMG (500mg)
Before bed I take Apigenin (250mg) and melatonin (0.6mg)
Sleep Apnea
I have a history of sleep apnea controlled by CPAP which I really don't like. I'm hoping Vik Veer might help me identify if there is a surgical intervention that might be appropriate in my case
Rapamycin
My recent health scare made me refocus and I got back into running (5k 4 times a week) but I got absolutely debilitating shin splints and pes anserine bursitis even after gate analysis with various running shoes. Pain would wake me up in the night and I would have extreme difficulty walking downstairs. After rewatching Peter Attia talking with Matt Kaeberline and reading through this forum I finally thought I would given Rapamycin a go.
First I got a full blood panel done and I landed bang in the middle of the "normal" range on every metric.
I purchased through Niba Healthcare - thanks to @desertshores for all the info on that! Super easy transaction via Wise. Great communication throughout. Rapacan arrived within 7 days of making payment.
I took 1mg and within 24-48 hours noticed I significant improvement in the pain in my lower legs and elbow.
I took 3mg 4 days later and the bursitis was completely gone! I have been able to run 5k every day completely pain free and zero side effects.
It feels amazing to be able to get back to a fitness regime without debilitating pain afterwards. I am fairly convinced Rapa is doing something other than masking the pain.