I have recently started purifying rapamycin tablets and the dosing the extracted rapamycin sublingually,
Last night I sat down and looked at my Apple Health results and noticed something strange with my VO2max graph.
For months it has stayed at the same level (low, probably due to the amount of metformin I take).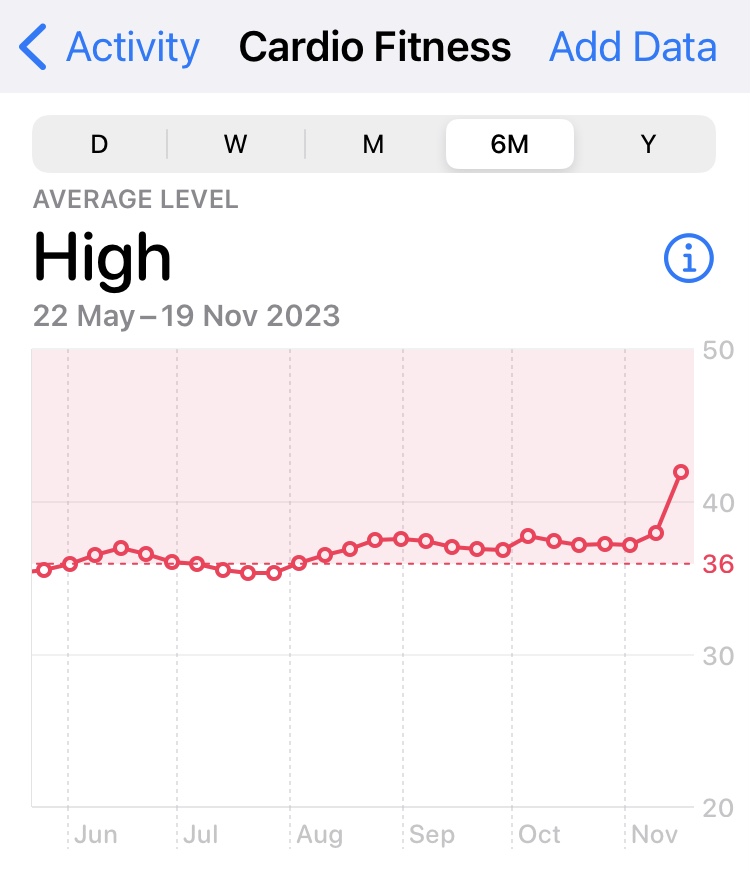 But since I took my first dose of rapamycin, last Friday, my VO2max has taken off.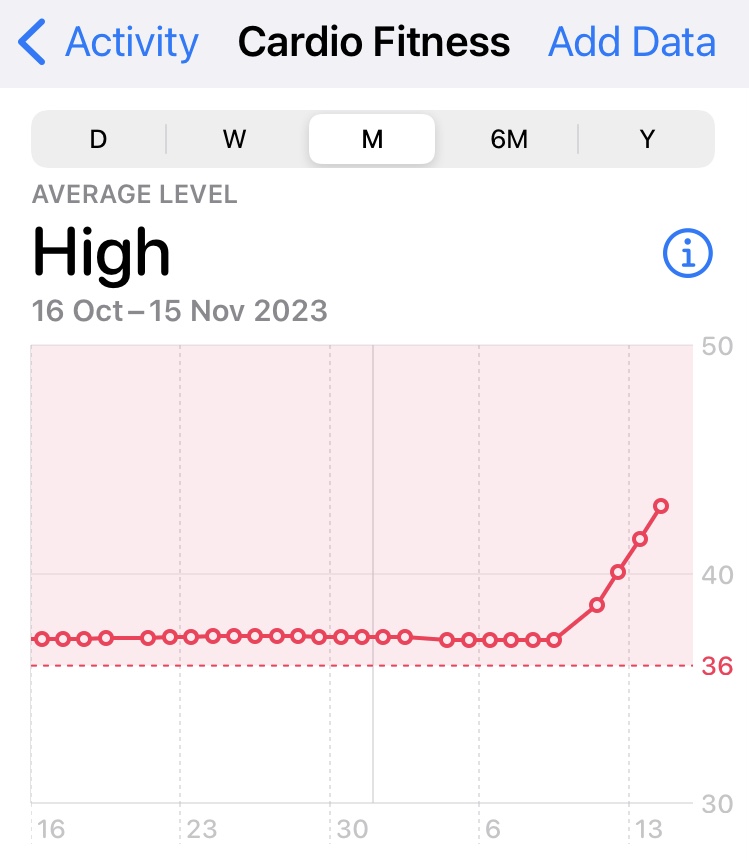 Has anyone seen this before ?
Can anyone please explain what's going on ?
It almost looks like rapamycin may be countering metformin suppression of VO2max
Could it be used as surrogate biomarker for mTor inhibition ?