Gemfibrozil is a drug that Dr. Brian Kennedy of National University of Singapore, has identified as a probable longevity drug and one which they are working to test at their university in clinical trials with humans. New data is also suggesting a possible 60% reduction in Alzheimers with fibroid medications like Gemfibrozil (see down by post #19).
Here is some new research on this drug that has just come out:
Gemfibrozil (GFZ) is a medication of the fibrate category with agonistic effects on PPAR-α and is effective for hypertriglyceridemia and mixed dyslipidemia. This agent also has anti-inflammatory and antioxidant properties. The current study investigated the effects of GFZ on hepatorenal (Kidney/Liver) damage in a D-galactose (D-gal)-induced aging model. We used twenty-eight male mice, which were equally and randomly divided into four groups as follows: Normal, D-gal (150 mg/kg/day; i.p., for 6 weeks), GFZ (100 mg/kg/day GFZ, p.o. for 6 weeks) and the combined D-gal + GFZ. Liver and kidney function indices were measured as serum creatinine, blood urine nitrogen, alanine aminotransferase, and aspartate aminotransferase. Oxidative stress in hepatic and renal tissue was evaluated through malondialdehyde, superoxide dismutase, and glutathione peroxidase levels. Finally, the liver and kidney tissues were assessed for histopathological lesions. The results showed that D-gal induced aging leads to abnormalities in liver and kidney function indices. D-gal also induced significant oxidative stress and histopathological lesions in these organs. GFZ improved function indices and oxidative stress compared to the D-gal -treated animals. Histological evaluations of the liver and kidney also confirmed these results. These data provide evidence for the potential therapeutic of GFZ in clinical practice for mitigating the hepatorenal damages of aging.
Paper (Paywalled)
Gemfibrozil, a lipid-lowering drug, improves hepatorenal damages in a mouse model of aging
https://onlinelibrary.wiley.com/doi/10.1111/fcp.12865
Other related research:
Gemfibrozil, a lipid-lowering drug, reduces anxiety, enhances memory, and improves brain oxidative stress in d-galactose-induced aging mice
Dr. Brian Kennedy on AKG and Gemfibrozil: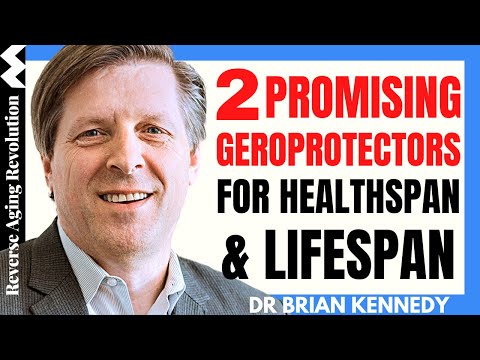 Related Reading
From: For Researchers | Cognitive Vitality | Alzheimer's Drug Discovery Foundation
Fenofibrate.pdf (465.2 KB)