I'm starting this thread as a focal point for discussions and investigations around products that work like the Emsculpt products, but which are less expensive or are more cost-effective.
The research seems to suggest that these types of products can be helpful as these types of reviews suggest:
Here: I Tried Emsculpt—a Body-Contouring Device—and Now I Have Actual Abs
Here: Is Emsculpt Worth It? A Review Of The Body-Sculpting Treatment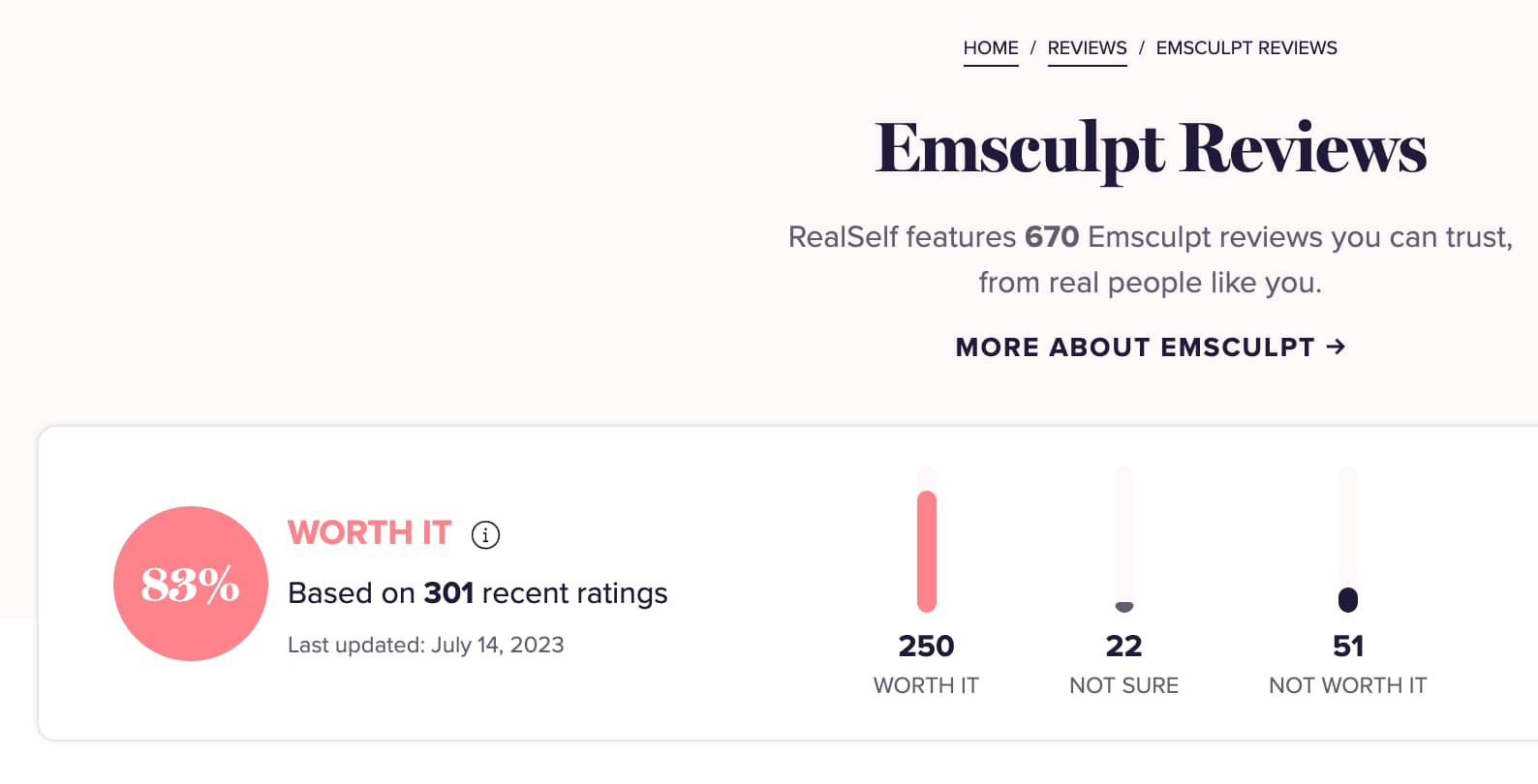 From Here: https://www.realself.com/reviews/emsculpt
While the cost of EmSculpt can vary based on location and your provider's experience, the average cost of a full series of EmSculpt treatments can range anywhere from $3,000 to $4,000.
But there have to be less expensive options. So - lets crowd-source some options in this area.
Used equipment seems to be one option, here some machines are listed from China for about $5,000, but do you trust these resellers (I don't). Plus, I might consider something like this if we could get them for $1,000 or $2,000…
https://bimedis.com/btl-emsculpt-m488520
Here in the US - I'm amazed at the list prices for these Emsculpt devices:
Sale Price: $85,995

Manufacture Date: 2022
Buyer responsible for recertification
Original Purchase Price: $202,000
BTL List Price: $319,000
but there is a wide range in pricing it seems:
Sale – BTL EMSCULPT NEO

$45,500
So - if you're interested in this, please do a little research on competitive products and post what you find here. I find this an interesting area to consider.
These prices are absolutely insane, and while in high-end electronics we frequently have 85% to 95% gross margins on products, I have to believe that this company is even higher than this. Lower priced competitors have to be coming to market with much better products suited to the consumer market…
These seem a little like just extremely expensive, turbo-charged TENs units:
Perhaps the way to get really good deals on this type of things is by lowballing offers in auctions, as @Joseph has done…