One very interesting topic which @Joseph_Lavelle, I and others have tried to get a grip of is if there is some kind of warning signs, biomarkers or something else which indicate that we push ourself too much when practicing different longevity interventions.Because too much of a good thing can be detrimental as the researcher Pankaj Kapahi has said.
The below image is little bit simplified but I think it shows quite good where we want to be when it comes to the total "dose" of all our longevity interventions combined. We don't want to be too scared and passive and have a too low dose with no or very low effects. But we don't either want too be too aggressive and have a too high dose so it backfires and leads to detrimental longevity effects. We want to be in the longevity zone and find the right optimal dose.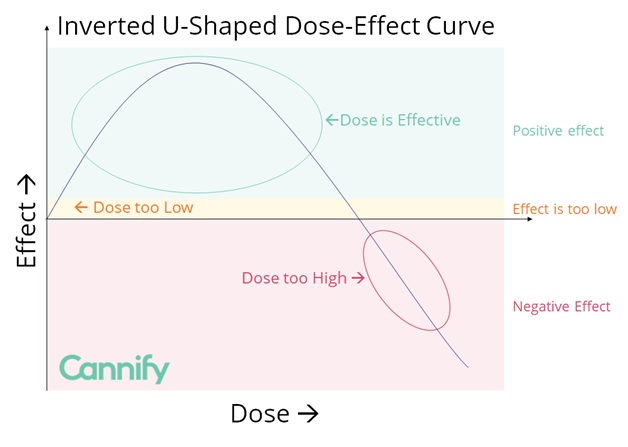 So how can we achieve this? One first thing that comes to my mind which most likely would help to answer this question easier is to start with listing what potential negative effects that can occure. When we know that then we could see if can map that negative effect to a biomaker or something else. After that we can track multiple biomarkers or another things as a whole to get a feeling if we are pushing us too much and need to take a step back or not.
Here are some potential negative effects. Lets try to create a list. Any suggestions?
Negative effect
Measurement/s
Underweight
Body fat percentage (< 6% males, < 16% females)
Waist-to-height ratio (< 0.4)
BMI (< 18.5 males and females)
Undermuscled
Muscle percentage
Grip strength
Max pushups
Overmuscled
Muscle percentage
Body fat percentage
BMI (> 30)
Fatigue
Subjective rating
Immunosuppression
Colds per year
Sick days per year
Inflammation
CRP high sensitive (> 3 mg/L)
Subjective pain rating
Hypertension
Blood pressure (> 120/80)
Hypotension
Blood pressure (< 90/60)
Insulin resistance
Prediabetes
Type 2 diabetes
Glucose (> 6.0 mmol/L)
HbA1c (> 42 mmol/mol)
Insulin (> 25 mlU/L)
HOMA IR score (> 1.4)
Hyperlipidemia
Total cholesterol (> 6.9 mmol/L)
LDL cholesterol (> 4.7 mmol/L)
HDL cholesterol (> 2.1 mmol/L)
LDL/HDL cholesterol (> 5 ratio)
Triglycerides (> 2.6 mmol/L)
Triglycerides/HDL cholesterol (> 2 ratio)
ApoA1 (> 1.69 g/L)
ApoB (> 1.74 g/L)
ApoA1/ApoB (> 0.90 ratio)