This tweet got me thinking
which, if you see the actual post in twitter, shows this: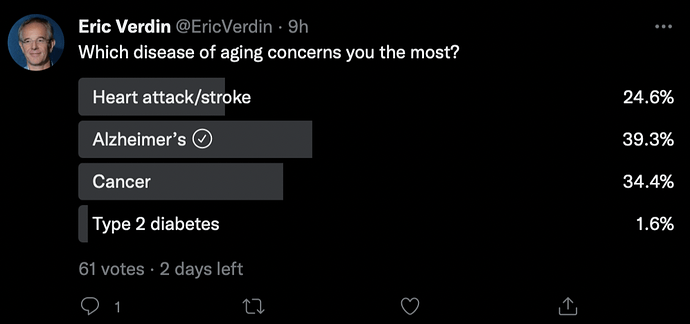 Most if us do a lot of testing to track our body's physiological health status, but not so much our brain and cognitive heath over time. I would love to be able to track my brain, memory and cognitive health as well as I can track my cholesterol, or other blood-based measure, or even a functional measure like grip strength, VO2Max, etc… something easily tested and monitored over time that is reflective of fundamental biological processes in the brain that we are trying to maintain or improve.
I am wondering if people here have ideas on how we might track this… I'm not sure of the parameters or metrics we'd be looking at, but I assume we'd want to measure working memory and cognition at a minimum…
I was thinking maybe something like the double n-back testing apps that are widely available in the app stores, or here below some other ideas.
Do you have any ideas on this? Some measurements that might be a sort of BioClock for the brain, memory and cognitive function that is cheap, scientifically validated, and can be used to track status over time starting at age 30?
This below is sort of what i am thinking, but not so much focused on "older adults"…