Thanks for posting. I love the slide that compares mTOR regulation of young vs. old when fasting! To replicate this regulation would require shorter half life rapalogs possibly taken at night during fasting phases.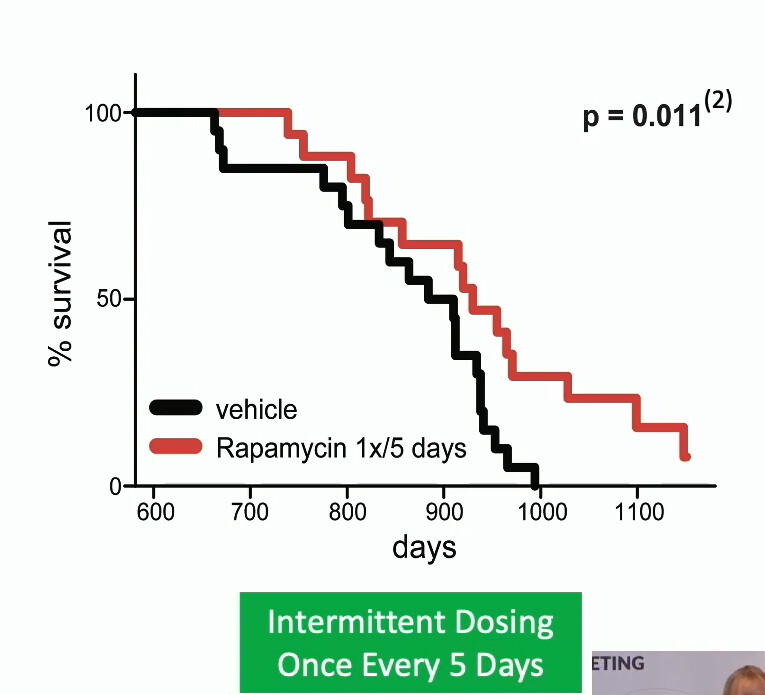 This seems to show that intermittent dosing of rapamycin in mice improves lifespan.
Very good presentation. Hopefully the drug TOR101 will be affordable with a large supply if successful. Increase in cholesterol still a downside with these potential superior rapalogs. Hence it is not automatically the case that mTOR inhibitors will improve healthspan. It probably requires a cholesterol lowering drug on the side.