I went to my dentist this week to check a thing I noticed in my gum. It was bone growth, buccal exostosis, which some people get. Seems like males in early adulthood get it more often than others. Nothing dangerous but my feeling is that Rapamycin triggered this development. Anyone experience something similar or thoughts in the topic?
This reminds me also of the mice study about regrowth of bone.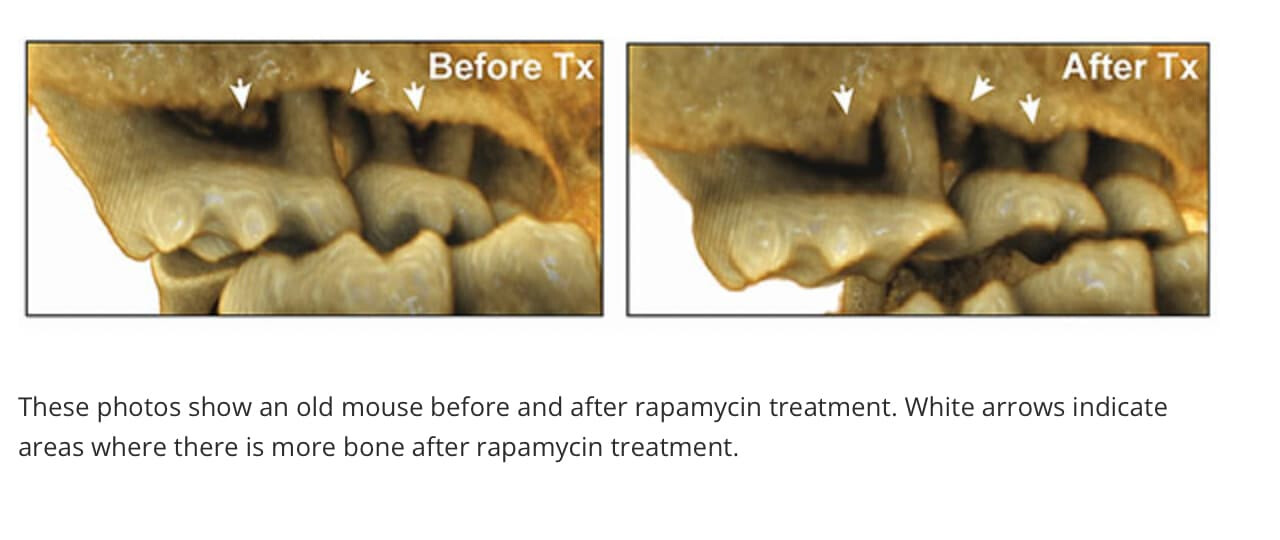 Discussion thread about that study
here
.
Here is an picture of my gum