Potential reversal of epigenetic age using a diet and lifestyle intervention: a pilot randomized clinical trial.
Wait, no carbs??!!
Not exactly ketogenic, but carbs (other than what came from low glycemic vegetables) were verboten.
SUPER healthy whole food diet.
Actually, the dietary guidelines easily allowed for a keto derivative.
The only difference from my strict ketogenic diet is my higher intake of MUFA/PUFA plant fat, and my likely lower animal protein intake to hit 70% fat/25% protein macros.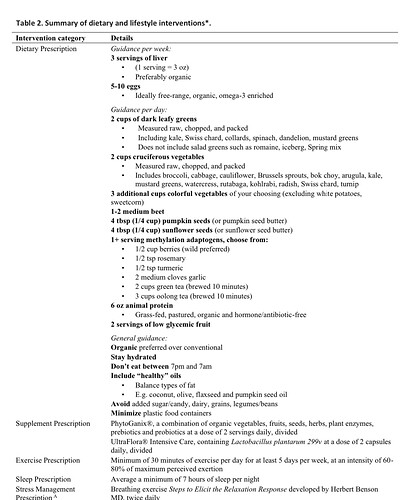 Emphasize "pilot," as in small (intervention n=22, control n=22). I love the diet and lifestyle interventions since they mostly match mine. The results are promising, but wonky, as the control group aged significantly over the 8 weeks while the intervention grew younger.
I wonder how much younger you could be with a longer intervention?
Ha, the very definition of confirmation bias.
Alternative title: 'A wide selection of variables has a non significant effect on an unproven age calculator'
Small sample, short duration, not individual level control for diet/exercise confounders.
Re carbohydrates, the only comments:
"The diet restricted carbohydrates and included mild intermittent fasting, both designed to lower glycemic cycling. Avoid added sugar/candy, dairy, grains, legumes/beans. Exclude white potatoes,
sweetcorn"
Clearly, the study designers had some intrinsic carbohydrate dietary/aging bias in mind, but why not any aging reference rationale? The fasting was simply overnight, 12 hrs…very mild indeed.
2 years ago, I did a blood based DNA methylation test (Horvath licensee): https://www.mydnage.com/. Came back showing 3 yrs younger than my biological age.
My last Levine Phenotypic Age Calculator (An epigenetic biomarker of aging for lifespan and healthspan | Aging) Feb '22 showed my Phenotypic age as 46, about 13 years younger than my biological age. (Sorry, more coffee…11 yrs younger!)
Indeed. You can see how hard it is to do powered RCT trials with humans when you allow this many variables!