So I recently tried this and it is not pleasant. He has this done over his entire body on a regular basis, not for the faint hearted.
I didn't watch this but I have been thinking about trying to find a way to do what he's doing on a budget. I'm curious to know how much data you could get and what kind of protocol you could build by making use of the apps and tests currently available to the average person.
I bought an at-home IPL hair removal device 2 months ago. I've heard that people who use this type of device for hair removal also notice a nice side effect of reduced age spots.
Could you pls share the details? What device and who sells it. Thanks.
I got this one - see below. There are many similar devices on Amazon ranging from $20 to several hundred dollars. I got this one for about $60. I had a hard time picking a device because there were so many options (like many other products). I ended up picking this one because it had lots of reviews.
IPL hair removal works best for a combination of light skin and dark hair. It's not as effective for other skin and hair colors. The devices do generate bright light, so please shield your eyes.
The device that I bought does work. I've used it to remove armpit hair and most hairs are gone now with a few left. It does take many sessions to remove all hairs. However, each session is very quick, only a few minutes. It may take more time if you treat larger areas. And yes, it does hurt a little, but it's not too bad. There are 5 power settings and the higher the setting, the more it hurts.
I read that this type of hair removal is not permanent. Eventually hair will come back; it just takes longer. So far I'm happy with the results.
I'm interested in treating age spots. Does it work for that?
I have read up on this. It is not really the sort of thing I would want to try to remove wrinkles and age spots, but it seems that some people argue that it does do this.
It is, however, a higher intensity of stimulation that works through causing damage.
If it causes damage it most likely won't work for me. I don't have many age spots, just 4 on my hands. I guess I can live with it.
I don't have age spots so I can't comment on whether my device can remove the spots. Here are 2 YouTube videos on the use of IPL hair removal devices to reduce age spots: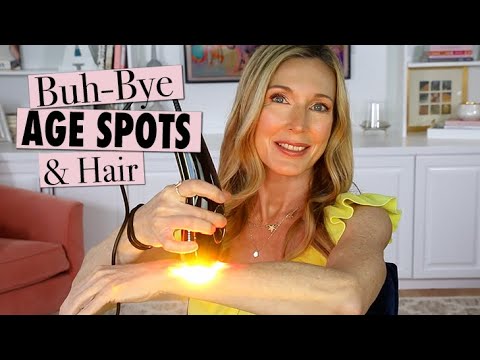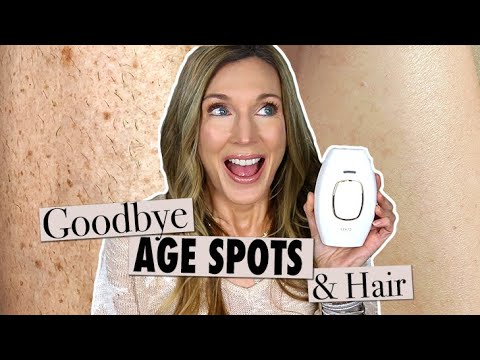 Thank you @Kandice! I have an at home IPL so I'm definitely going to try this out.
@blsm Great! Let us know if it works or not.