Since starting Rapamycin almost 2-years ago. My physician wanted to monitor my blood every 3-6 months with a full blood work up. Almost 1 year into my use of Rapamycin I was reading how the combination of Rapa with Metformin was a good choice.
This was my B-12 before taking Metformin.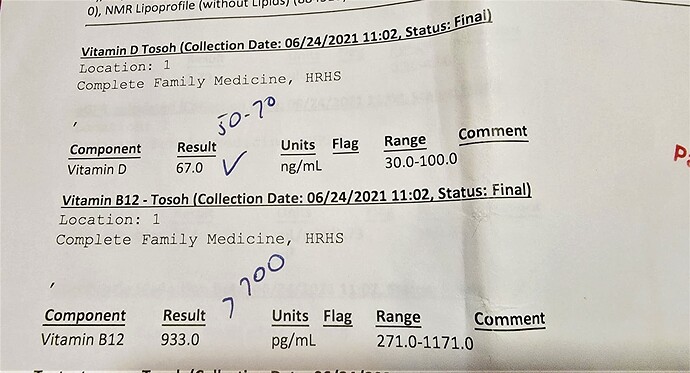 A healthy 933 within the range 271 - 1171.
After taking Metformin for several months I mentioned it to Dr. Yelena Budovskaya anti-aging specialist. She said that my vitamin B-12 would take a hit. Be sure to take B-12 supplements. I had my blood work done after her prediction and she was correct I had taken a significant hit. My B-12 dropped to half in the range.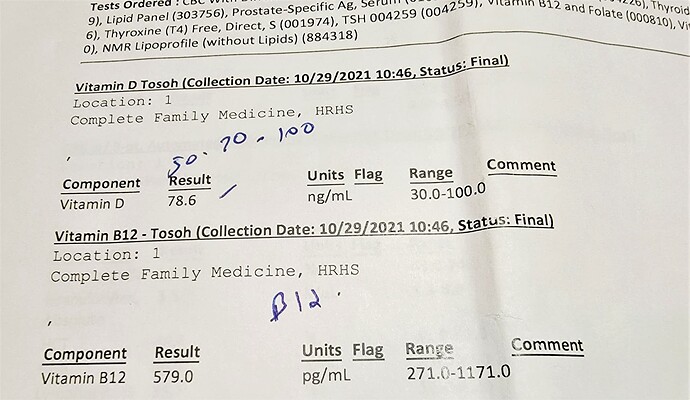 I have been on B-12 supplements ever since her advice and my Blood work today is at it's highest in the range.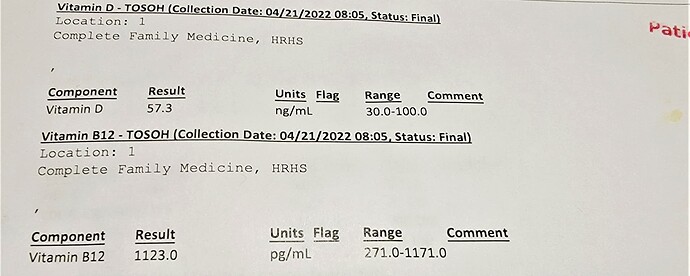 So I am just passing this along to all of you who are on Metformin with Rapa… watch your B-12 levels.