I'm not sure how often Nathan Cheng will be updating this - but for people interested in the investment side of longevity biotech, its good:
May 22, 2023:
News of the death of the Longevity Marketcap Newsletter has been greatly exaggerated. ("Tis but a dauer state!")
It's been 1.3 years since my last publication (sorry ). There have been massive developments in the longevity industry – and also a number of significant personal updates.
But the mission remains the same.
These are my notes from the longevity underground.
---
Change Log
Last Year in Longevity (2022 - present)
My Links
*Disclaimer : None of this should be taken as financial advice. It is for educational purposes only.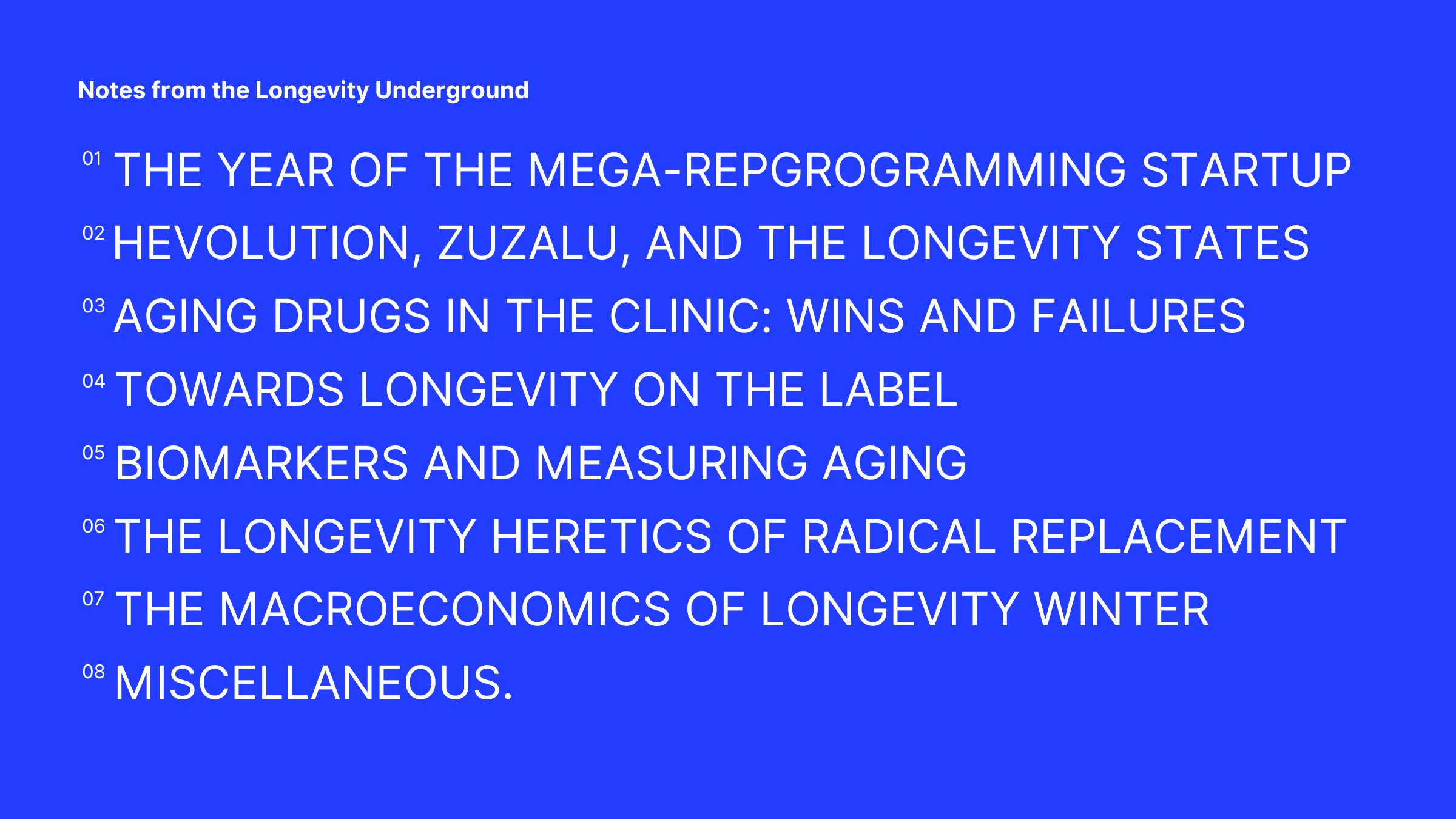 See the full newsletter here: