For those interested in longevity biotech startups and hardcore science, events organized by Longevity Global: https://longevitygl.org/
Upcoming Events
You can see our global calendar of longevity events here.
June 1st
Longevity SF Meetup
Spark Social, 601 Mission Bay Blvd North, San Francisco, CA
(RSVP here)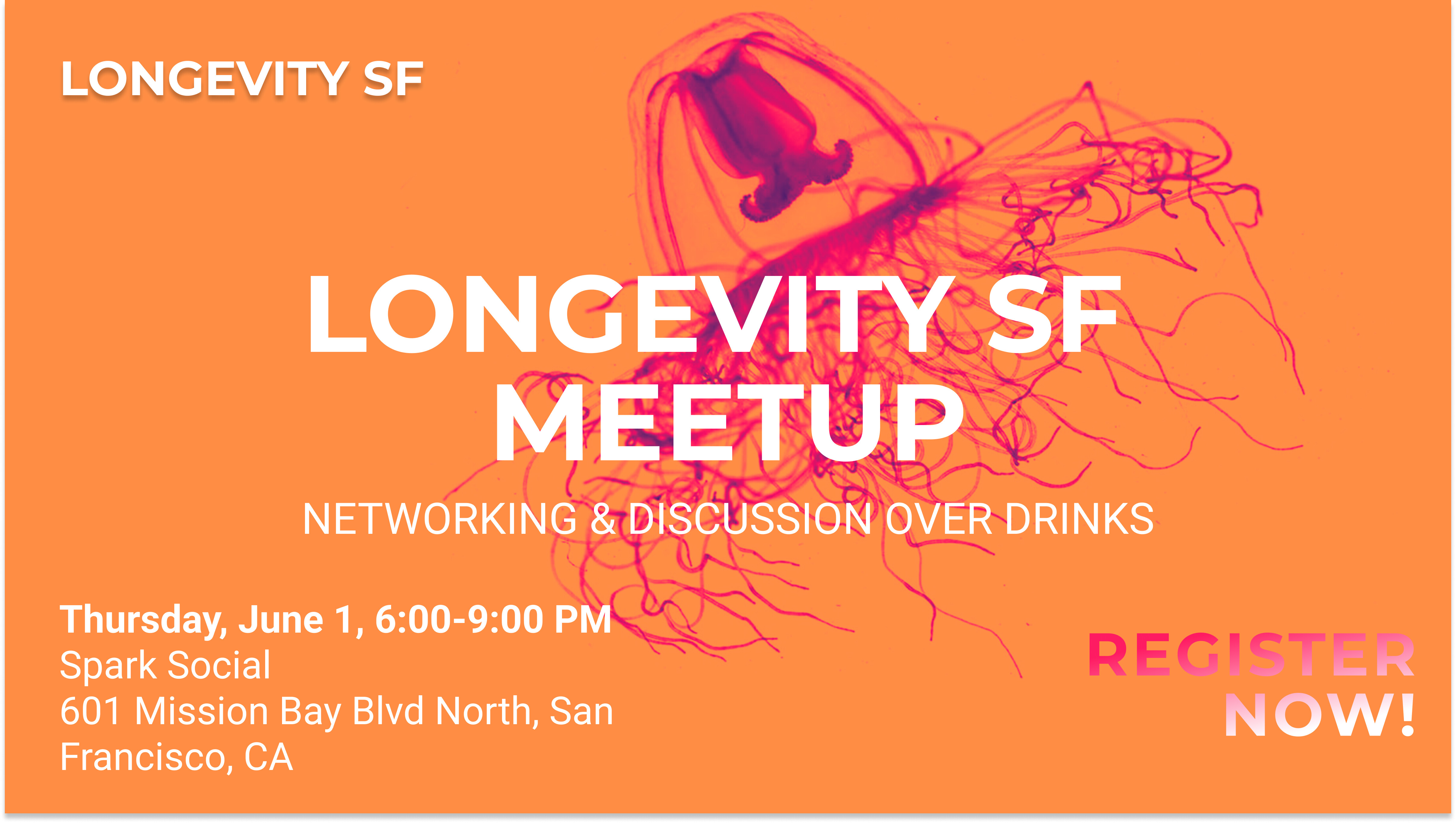 July 2nd
Longevity NYC Meetup
Sheep Meadow, Central Park,
1802 65th Street Transverse, 1802 E 65th St, New York, NY
(RSVP here)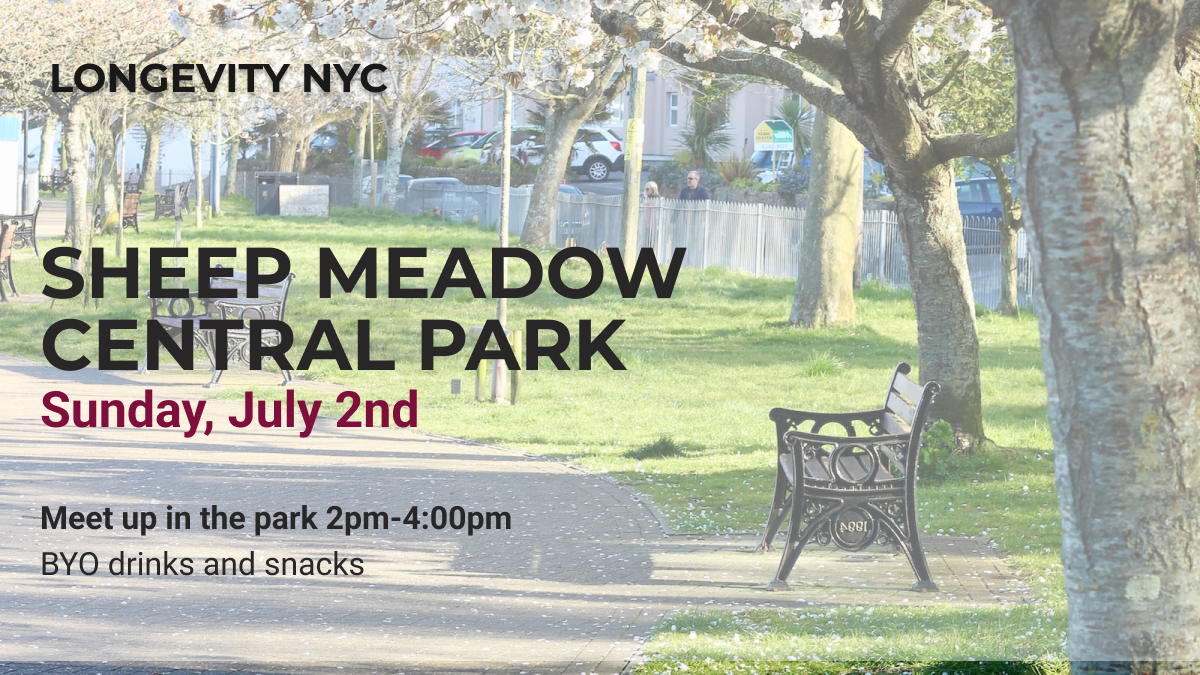 Nov 7-8
Phaedon Institute Seno-Therapeutics Summit
The focus for the 2023 Phaedon Summit is Seno-Therapeutics: Past, Present & Future of the Science of Cellular Senescence and Therapeutics.
Buck Institute for Research on Aging, Novato, CA US (RSVP here)
Dec 5-6
The Longevity Summit 2023
The Future of Medicine: Eliminating Diseases of Aging
This two day immersive event at the scenic Buck Institute will have plentiful opportunities for networking and includes catered breakfast and lunch and two after event mixers. We have stellar speakers sharing the most cutting edge advancements in the longevity field from the most successful biotech companies, investment firms, and academic institutions. (Get early bird tickets, apply to sponsor, and apply to speak here)
Longevity News
Alzheimer's Pathology Found in Superagers With Superior Cognition Neuroscience News- A new study found people who are 90+ and have superior cognitive skills have similar levels of brain pathology as Alzheimer's patients.
Can a Kidney Transplant Drug Keep You From Aging? Wall Street Jornal - "Longevity seekers are captivated by a transplant drug called rapamycin."
Jobs
Longevity GL is looking for Directors for other cities around the world. (Info and application here)
BioAge Labs is looking for a skilled a skilled In Vivo Biology Scientist to drive discovery, create robust animal models, and generate high-quality data. (Info and application here)

Help support Longevity GL with a tax exempt donation. We really appreciate it!