Was watching some videos on YouTube and came across this video. Mandy Sellars: Shrinking My 17 Stone Legs | Extraordinary People | Only Human - YouTube
Mandy Sellars was born with a rare genetic mutation that causes extraordinary growth in both of her legs. It seems like she has been on rapamycin for a few years now and apparently has lost 10kg from her leg since starting the drug. She has reported side effects such as mouth sores etc.
" Gene sequencing revealed a PIK3CA mutation affecting half of her body, confirming that Sellars' condition is not Proteus syndrome. Based on the genetic information, she was prescribed rapamycin and experienced some reduction after 90 days."
It seems like the mTOR pathway is connected to the PIK3CA gene so inhibiting the mTOR pathway interacts with the PIK3CA gene and supresses the growth.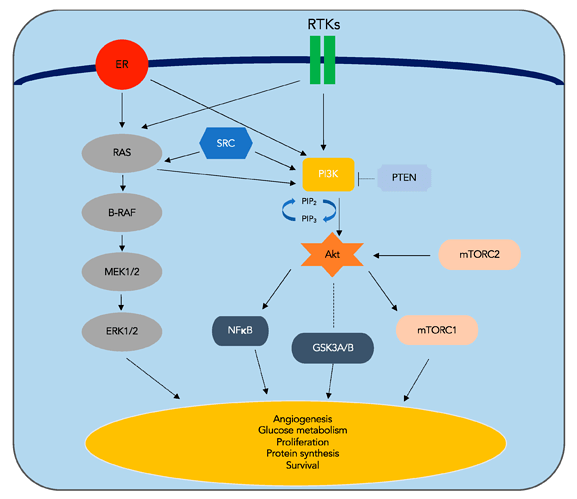 On her official site she states this Recent Health Information – Welcome to Mandy Sellars.com
" I noticed in early 2018 that my weight had become static & I was slowly in the following months starting to put a little weight back on again.
I also had recurring pressure sores which meant that I had to stop taking the Rapamycin, as my immune system was being effected so any wounds would not heal.
"Once healed the big question was, do I start up the Rapamycin again at a higher dose & increase the risk of further sores. Or do I look for an alternative? Or not take anything & let me body become used to the lack of Rapamycin & then try it again once I had a break.
It is now mid 2019 & I was hoping to take part in a drug trial, but sadly that has fallen through. So now I am looking at possibly going back on the Rapamycin as my weight is increasing."
So it seems like once she stopped the rapamycin her growth/weight in the legs started gaining back which makes sense due to mTOR not being inhibited so more growth. I'm assuming she must of be on quiet high dose to be getting sores and slow healing.
I'm curious to know how much rapamycin she was taking… I know she isn't taking it for aging like us but its still interesting seeing how potent rapamycin is at suppressing growth.