I was unclear as to what meaning particular Cystatin C values had so I started rummaging around and found this paper:
Putting aside the issue that Cystatin C does not vary that much depending on race or sex, the fact is that creatinine values are really unreliable because they metabolise in the blood and very often there is a delay between giving a sample and the test being performed.
In reading the supplementary tables for the above paper I found these two figures which I think people will find helpful.
It could be taken to give a biological age of Kidney function based upon Cystatin C or Creatinine.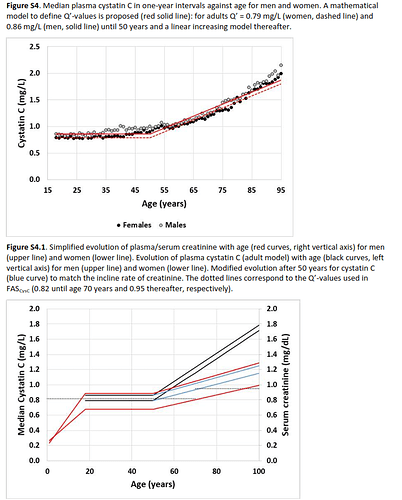 In the end it is best to see the direction of travel of biomarkers and not to obsess too much about any one value. However, it is helpful to understand what the values tend to be.