If you read the table half way down through this article you see that yellow oyster mushrooms are not the very best source, but still good for both:
https://sci-hub.se/https://doi.org/10.1016/j.foodchem.2017.04.109
Then I heard they grow on cottonwood, which I cut down by the semi load anyway so I pounded plugs in some last spring. Toward fall I cut a couple open and the mycelium was growing great, but they did not fruit. Then I read that they are tropical and so I thought they would not survive the winter and I gave up and thought it was probably (as are many of my ideas) a waste of time.
This spring as I was too lazy to clean up the mess during busy spring planting season, they finally fruited and I did not notice till they were dried out. This week they fruited again after a rain. I think they may fruit for years based on what I've read: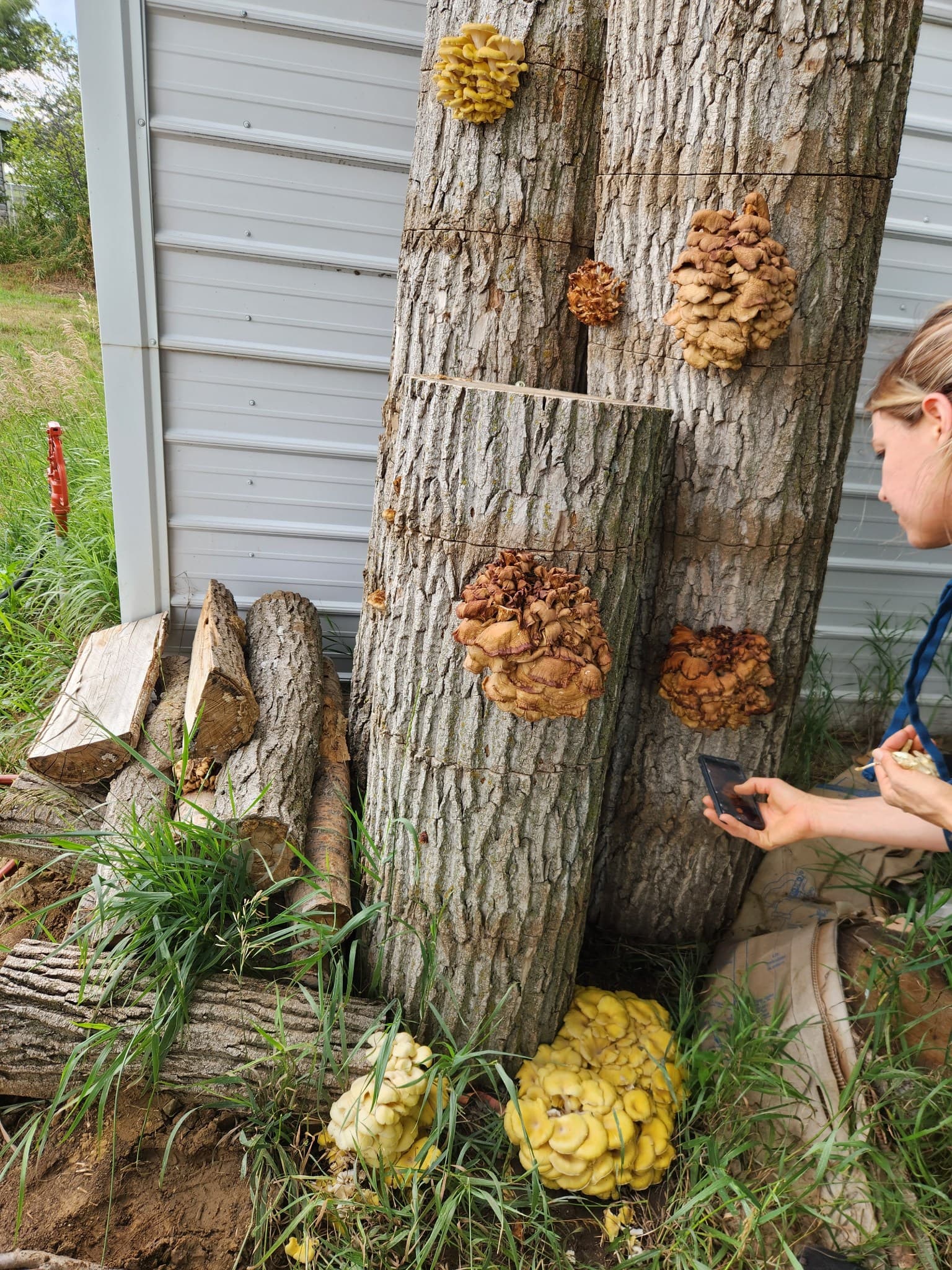 I read to fry in coconut oil and add salt, pepper and paprika and it tastes like bacon. We did it and it kind of does, but really I gotta say it works much better to just fry them with bacon. Then they really taste like bacon. And so does the bacon.