I just had blood work done and results back today. I'd love your thoughts. Looks pretty good. LDL is definitely too high — I've been taking 1,000mg of citrus bergamot to try and lower it, but not working much (it was 172 in January and now 164). Triglycerides are good.
Some background: I have one kidney, so eGFR is pretty important for me. I also have been working out hard with heavy weights (no, I do not look like a muscle-bound dimwit, but definitely much stronger, great endurance, and stability — I look/feel healthy and athletic) so my BUN and protein levels tend to be a touch higher. I eat low carb with higher protein, but I've been bad lately (a few ice creams here and there with family, and a great omakase last week).
I'm not yet taking Rapamycin because my LDL is likely too high. I've been thin
Here is what I received today.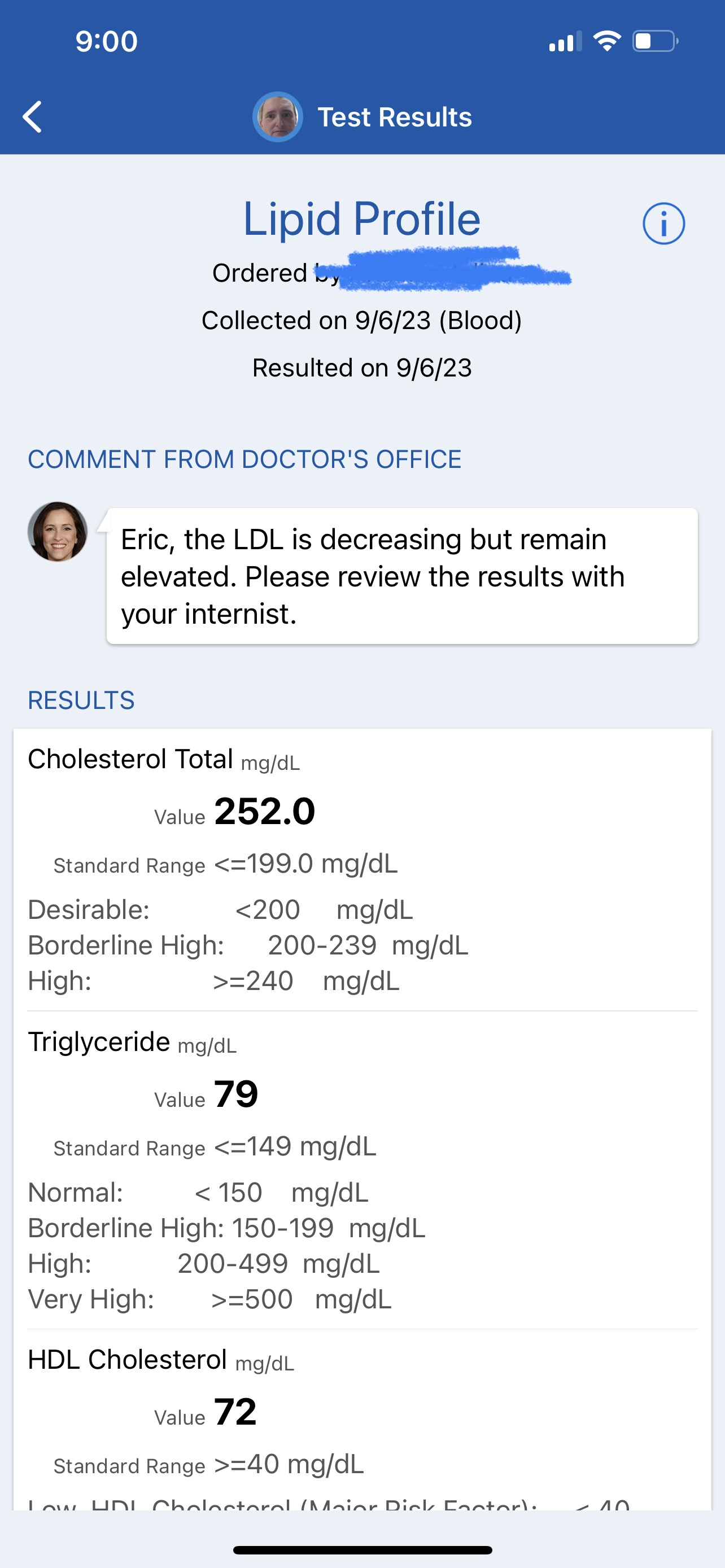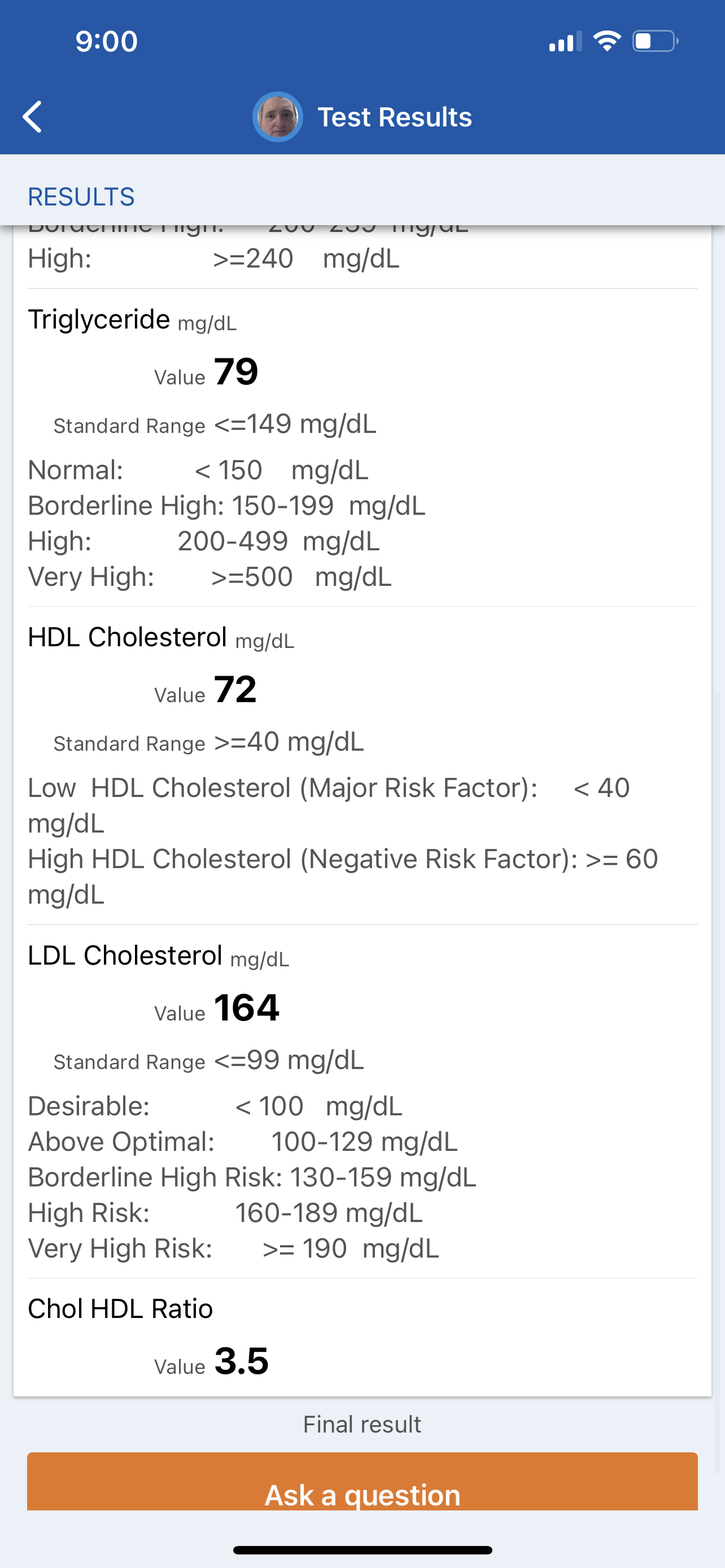 More in next post.