Not sure how much I believe this. Does anyone care to pick it apart?
Interestingly, coffee purchased from Starbucks had an extremely low chlorogenic acid content, which contributed significantly to widening the range. The Starbucks coffee averaged ten times lower than the others. Could it be that Starbucks roasts its beans more? Indeed, the more you roast, the less chlorogenic acid content there is; chlorogenic acid content appears to be partially destroyed by roasting. Caffeine is pretty stable, but a dark roast may wipe out nearly 90 percent of the chlorogenic acid content of the beans.
Ugh. I use Starbucks exclusively. And I love a dark roast.

Anyone recommend a good brand?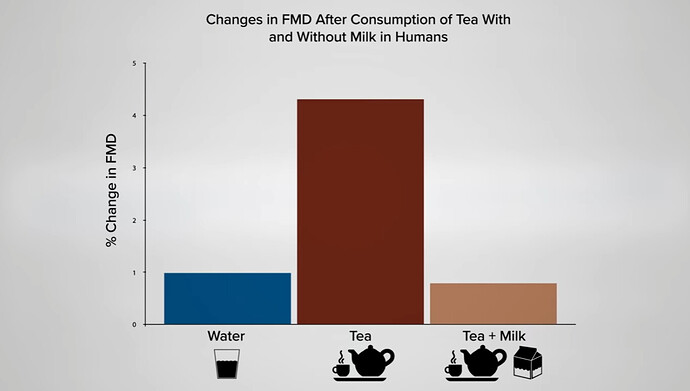 Milk added to tea or coffee is bad…