I wanted to correct a couple of errors I've made. The first one is that my 6 months on rapa was 7/6 and in June I had mentioned it being 6 months when it was actually 5. I also realized recently when I was looking back through my smart scale reports that I haven't gained any weight on rapa like I had thought. In fact I gained the weight just prior to starting it in December of 2022. Here are two screenshots comparing about 12 days before starting and 13 days after the 6 month mark of taking it. They are literally identical which is crazy because there are so many different measurements!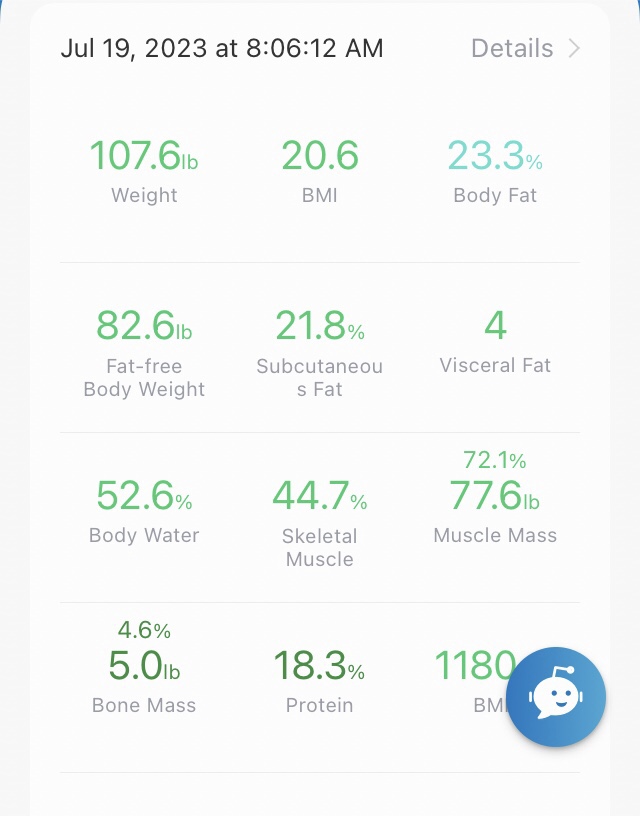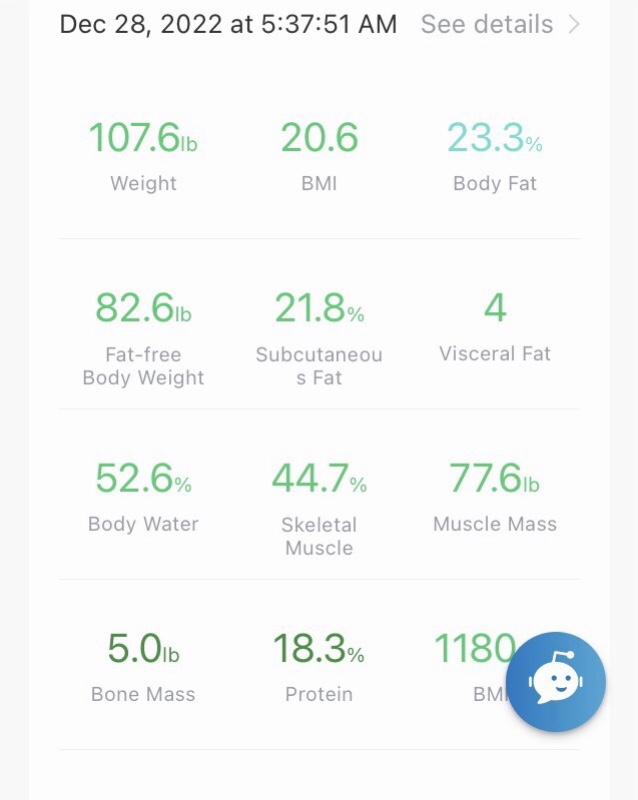 I'm honestly not sure if it's good, bad or neutral that there hasn't been any changes whatsoever. I just started getting serious about my fitness routine again in June of this year after having a crazy work schedule since early 2020. At least I know it's not impacting my ability to maintain the modest muscle mass I currently have.
Everyone in my family is still doing well on rapa. My dog of course seems to have had the most striking improvements. He's still running, jumping and is very happy these days. My husband and I have no complaints but we were already decently healthy for our ages. I do sometimes feel like I'm handling things better (like working 14 hours yesterday) that would have been more of a struggle last year. That's subjective of course. I'll be repeating my labs in September.